There isn't a single firm or idea that starts out as good as it can be.
Every firm or idea can be taken to another level and can be applied in a way that maximizes it.
We use innovative strategies with select technology, and the right people, to help you achieve your goals and objectives.
WHY MAXIMIZER MARKETING?
Our team has worked with thousands of small, medium and large companies.





Drive ROI from select channels






Increase earned media ⓘEarned media (or free media) is business generated by word of mouth advertising by 800% or more
Increase the number of conversions by 50x or more
Increase overall profit margins with 360 analytics
Growing a business is a process

First, you need to have a strong foundation. This involves having a robust and lean business model that can be flexible and agile to the changing market needs.
Second, you need to have a set of lead generation, client screening, capturing, engagement and conversion systems built into your business. Automation of these processes allows your business to manage these systems accurately and efficiently.
Third, you need to have technology and analytics built into the firm at every stage of the process, so you can build your business with a leveraged model.
Here are the 7 business systems we'll automate together










MARKETING PLAN
Identify mission and vision, unique selling proposition, and develop a custom marketing strategy.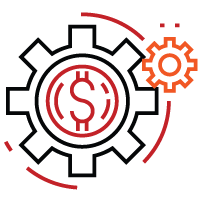 FINANCIAL PLAN
Create a monthly budget, and financial forecasting plan for success.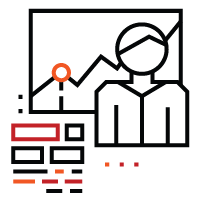 ADVERTISING PLAN
Craft a detailed advertising plan for your business that predicts future growth.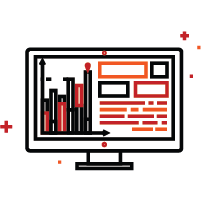 WEB DEVELOPMENT
Build responsive websites with ecommerce capabilities and custom features.
MORE CONVERSIONS
Increase convertion rates by having more leads share your products on social media, Google, and via email.
REPORTING
Analyze reports that show the lead capture progress and the day-to-day growth of your business.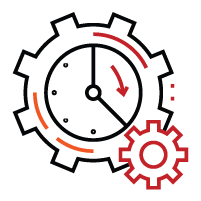 360˚ AUTOMATED ENGINE
Starting from the templates that creates the ad, to the payment process.
Increase profits with a team who is at your service

Whether it's business, marketing, branding or technology – we can help.
BOOST LEADS FROM ALL SOURCES:
A combination of Facebook posts and ads.
A combination of LinkedIn InMail and Sponsored ads
A combination of Google Adwords, Bing, and SEO
Traditional, print, radio or TV channels
INCREASE CONVERSIONS WITH:
Influencers, celebrity endorsements, affiliates, and cause marketing.
Email integration to automate the nurturing campaigns
Automation to book, screen and evaluate clients
BOOST LEADS FROM ALL SOURCES:
INCREASE CONVERSIONS WITH:
Combination of Facebook posts and ads
Combination of LinkedIn Inmail & Sponsored ads
Influencers, celebrity endorsements, affiliates, and more
A combination of Google Adwords, Bing, and SEO
Email integration to automate the nurturing campaigns
Traditional, print, radio or TV channels
Automation to book, screen and evaluate clients
STRATEGY IS EVERYTHING

PERFECT YOUR BUSINESS STRATEGY WITH OUR EXPERTS